A world of tastes and smells returns during the days of the Renaissance Festival at the hands of the restaurateurs, bakers and confectioners of Tortosa, transporting us to remote times and providing us with contrasts which often seem innovative, but which have been known for centuries.
The Renaissance did not just represent a renewal in the world of art, philosophy, politics and culture; but also meant a change in what was eaten, the techniques and methods of cooking, and even the way in which meals were eaten at the table.
The incorporation of new foods started at home. Before the new American products were assimilated at tables across Europe, it was other foods, more familiar, but which up till then had only had a decorative function, which ended up in the most select kitchens; beginning with greens and vegetables, but also including imports such as melons and bitter oranges.
Because of its close relationship with the kingdoms of Italy, these innovations were assimilated in Catalonia before they were in the neighbouring Iberian kingdoms.
It was in the wealthy Catalan households where they first started dining at table sitting on chairs and using cutlery, each diner with their own dish, as opposed to the Spanish custom of sitting on the floor on cushions and eating from a common dish.
This taste for cooking is reflected in the publication of various cookbooks, which would be reference books for years, such as the Llibre del Coch by the Master Robert, and which now serve as a source for the restaurateurs of the Platigot association when it comes to preparing the Mengeu de Festa (Festival Food).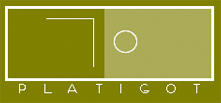 Thanks to the collaboration of Platigot, the association of restaurateurs of Tortosa, during the days of the Festival you can try these period menus.
It is worth noting the efforts made to adapt dishes which, if presented just as they were eaten in the 16th century, would be a blow to our palates and stomachs, unaccustomed as they are to the abundance of spices and the powerful comination of flavours. However, after passing the dishes through the filter of current tastes, the essence of the original dishes is be no means lost.